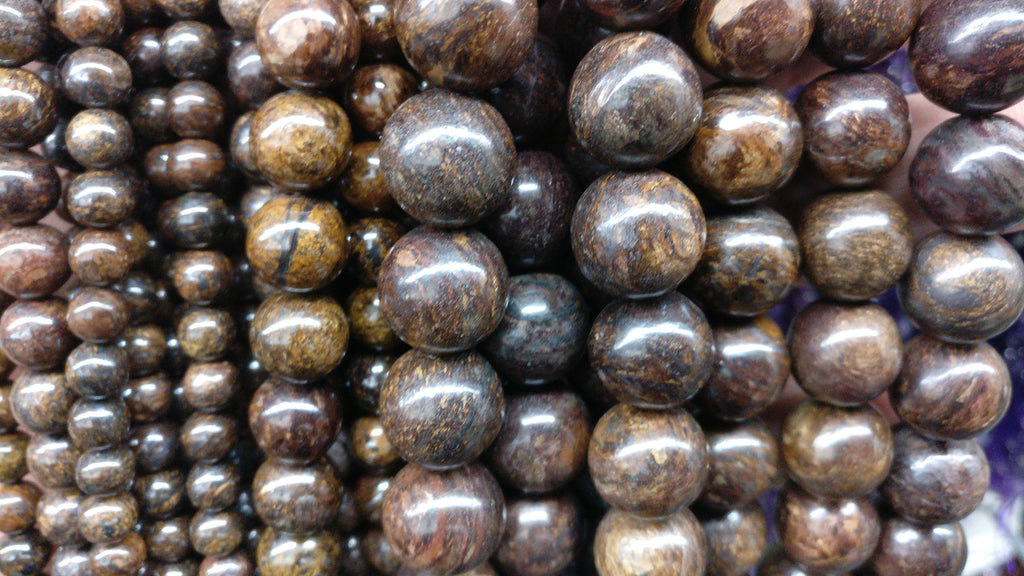 Semi-Precious Beads
Bronzite
---
Bronzitite, thin section of a rock made of olivine and pyroxene, mostly bronzite. Photomicrograph, viewed with polarized light. Bronzite is a member of the pyroxene group of minerals, belonging with enstatite and hypersthene to the orthorhombic series of the group.
The energy of bronzite promotes certainty and control, encourages us to take control over our own actions and enables us to be sure about what it is that we want in our lives.

The color of bronzite is green or brown with metallic bronze glow.

Bronzite can be found in India, China, Brazil, and Russia.
Sold in 15.5" - 16" Strand
---
Share this Product
---
More from this collection