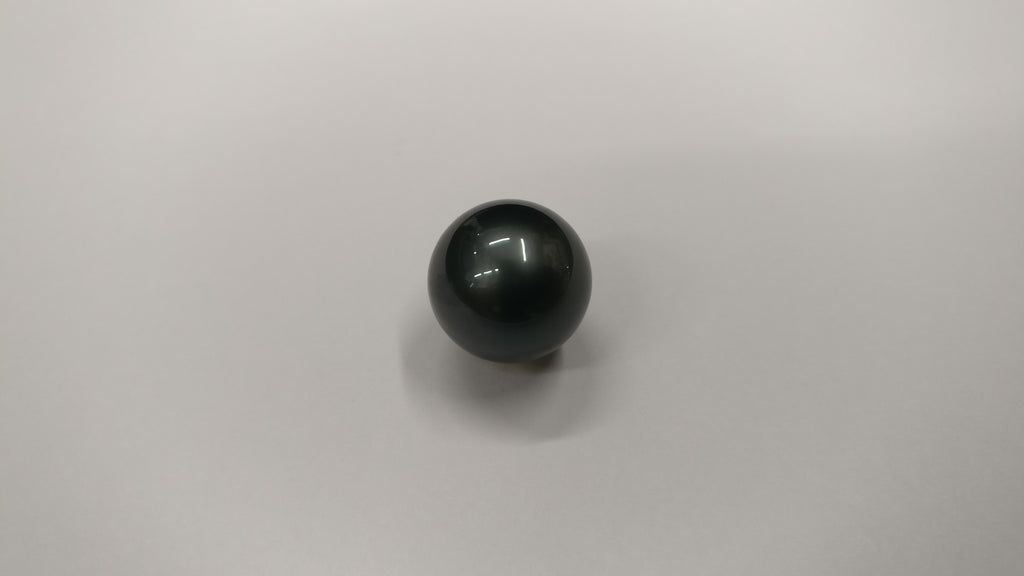 Sea Pearl
Black Tahitian South Sea Pearl
---
Exotic black pearls from the Pinctada margaritifera or Black-lip pearl oyster, are more commonly known as Tahitian pearls. These pearls are often referred to as black, but have a remarkable color range that covers the spectrum - from light, creamy white and grey, to regal greens, iridescent peacock and deep black. Tahitian pearls are relative newcomers to the pearl world, popularized only as early as the mid-1900's by the efforts of Mr. Robert Wan of Tahiti and his New York-based colleagues.
Unlike the more common pearl types, Tahitian pearls typically have a naturally dark body color. These pearls have become some of the most sought-after, expensive pearls in the world. Because of their vast color range, matching these pearls into a finished strand is an enormous task requiring thousands of loose pearls to create a single strand.
If ordering please do not use standard shipping. The price reflected will include full insurance and will be shipped using Fed Ex or UPS. Choose Priority at checkout.
Please note these pearls are half drilled. 
---
Share this Product